April 25, 2014
This is a Sponsored post written by me on behalf of Walmart. All opinions are 100% mine.
The BELLA Linea Collection is a collection of various kitchen appliances only available at Walmart. This collection simply projects color as its added attraction. The colors add vibrancy and look to any area in your house, especially your kitchen.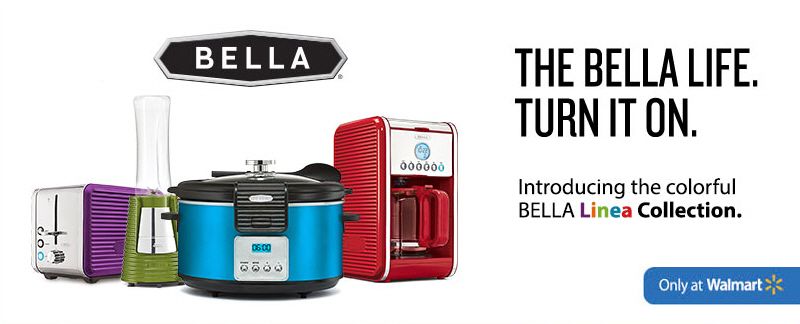 The Linea collection includes a 12-cup programmable coffee maker, a programmable slow cooker, a 2-slice toaster, a long slot 4-slice toaster and a sport rocket blender. The entire collection is available in 8 colors.
So it does not matter if I want to blend some smoothie in my living room. The BELLA® Sport Rocket Blender will not disrupt the look and aura of my living room. Plus, it is compact in design thereby making it a space saver.
And, this blender includes a 20-ounce clear, BPA-free Tritan tumbler as well as a travel lid with an easy-carry hook that make it perfect for taking to the gym or work. Once you blend it, you can take it with you on the go.
I also love the BELLA® Cake Pop Maker. Simple to use and make and voila! Instant cake pops anytime my family and I want to grab a little snack. What I like about this product is that its baking plate features a non-stick finish and grooves to create the ideal donut hole shape.
It also comes with Delicious Bella cake maker recipes! How about that?
Remember, this collection is only available at Walmart stores so check out the Walmat store near you! #myBELLAlife